Best Cash for Cars in Edmonton
Junk Car Removal
We provide you the Best Cash for Cars in Edmonton, as we buy any car in any condition. We buy your cars in any condition running or not, new care to barely a vehicle. We find the value in any car, remove it to free your hands and backyard from it.
Scrap Cars for Cash
By now you know that you have to dispose your junk car as it is not worth fixing, scraping it could be your answer. As it will give you some cash. However, you need to know that when you scrap a car the car will be stripped of its parts, drained of all fluids, crushed and recycled as scrap metal.
 

Is it beneficial to scrap your car?
Yes, it is when some parts in it still hold their value then you could sell it for the Best Cash for Cars in Edmonton. These are some tips on whether or not it is a good idea to scrap your car:
Fuel Efficiency is much worse than when you first had it.
Cars are much more fuel-efficient so you can save money in the long run. If your old car consumes too much gas and it empties your pocket, it is defiantly a sign to replace it.
You spend too much money on the car.
People could spend 4000$ to repair their old cars and it doesn't end their as there may be parts needing replacement as well. Scrapping the car might be the best choice, if fixing it costs much more than what you will be selling it.
Sell Your Junk Car for Cash
Now that your car has reached of its useful life, occupying a parking spot and you know it doesn't worth much as before, but it still has some value, then it is the time you sell it for the best cash for cars in Edmonton.
If you just had some level of damage occur to your car that's too extensive and expensive to repair, don't lose all hope you still have some. Start by comparing Compare the repair costs to the price of the vehicle. If the repair costs outweigh the price, then your car isn't worth fixing.
Once you decided that your car  isn't worth fixing and that you are going to sell your junk car or scrap and get cash from it, you should know that the pricing is regional, as most vehicles in Canada gets scraped for 100$ to 600$, however we offer you the best pricing as we are the best cash for cars in Edmonton.
Prepare your car to be scraped by :
. Remove Your Personal Belongings
We all forget things in our cars, so make sure to remove all of your personal things from it. Open your trunk, check under your floor mats, and slide your hands under all the seats. Make sure that you've removed every personal item from the car before you sell it.
. Remove the built-in GPS system from your car
A built-in GPS is worth about a hundred dollars when you sell it. Even though a smartphone is primarily used as GPS nowadays, it doesn't mean that a built-in GPS is useless. A built-in GPS offers some advantages over a smartphone as it is a dedicated, hands-free, voice-operated, and mounted GPS unit. A built-in GPS frees up your phone from other functions. It let you keep your eyes focused on the road. scrap it now and get the best cash for cars in Edmonton.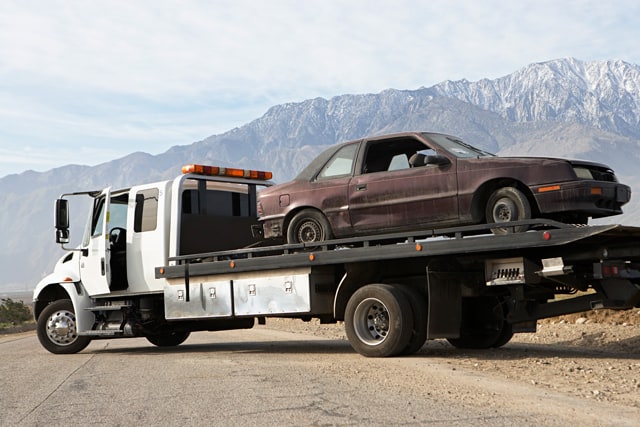 . Prepare the Car Title
For scrapping your car without a title, you need to prove your ownership of the vehicle. Usually, your driver's license and the car's official registration can provide the necessary details of ownership and lets you sell your vehicle.
By doing these things you are ready to sell your car for the best cash for cars in Edmonton.